DOPPIO
€

120.00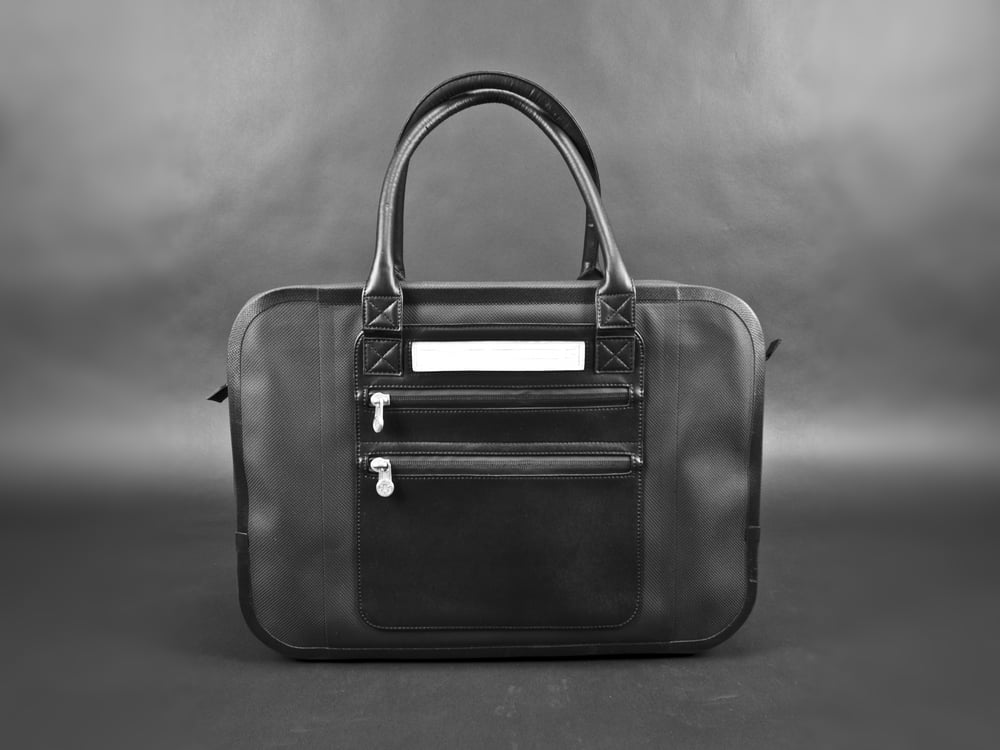 ECO-FRIENDLY + MADE FOR RAIN
Unique on the market, a waterproof bag made of recycled RPET and vegan leather, and with a sharp urban style.
Streamline your outings with a bag that serves as a commute-friendly essential for your tech and everyday gear. Cleverly organized Doppio has room for everything. Chargers, laptop, tablet, camera and your other accessories will all find a place.
Doppio combines a classic design with a modern vegan leather finish, perfect for the modern man on the town. A stylish city carry on bag
Features
- Inside compartment padded all around
- 1 big rainproof compartment with slots and pockets for business card, Sim cards,
computer, camera, phone & tablet
- 2 zip pockets outside
- 2 handles high enough to slip on your shoulder.
- Dimensions: 45W x 33H x 15D cm
- Weight: 0.5 kg
- Materials: 100% recycled RPET (= 10 bottles of 2 L have been recycled to produce this bag), biodegradable TPU coating, Ultralight protective padding inside, Vegan recyclable leather, Pvc-Free
- Rainproof
- Registered design
*Doppio is available in Black and Camel
Share